PLACE YOUR ORDERS BY WEDNESDAY 12/13, 10 PM EST
Holiday Shipping Deadline
to receive your package by Christmas. For gift orders of 10 or more, learn about our bulk gifting options.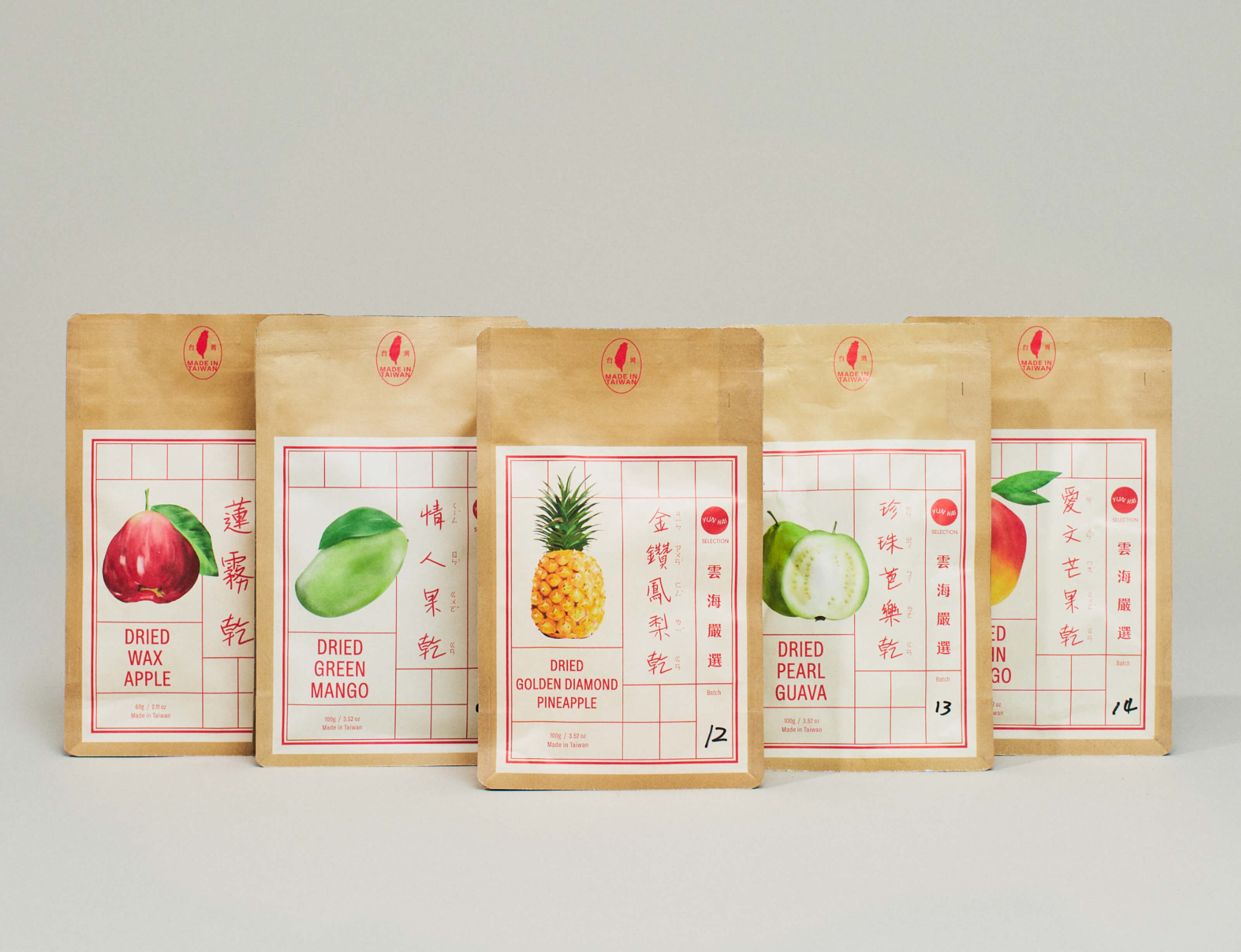 TAIWANESE DRIED FRUIT
Yun Hai Selection
In March of 2021, China banned imports of Taiwanese pineapples, wiping out 90% of Taiwan's export market in the middle of harvest season. Inspired to mobilize, we collected preorders on Kickstarter for a new dried fruit brand. In the end, crowdfunders submitted over $100,000 in orders and we purchased 14 tons of fruit from Taiwan.

The fruit is harvested when perfectly ripe and dried in small batches over low heat, preserving as much aroma and flavor as possible. One bite is immediately evocative of the fresh fruit sold around the island.

Dried Green Mango
Yvonnes
This brought back so many fond childhood memories. The flavor is balanced with a mixture of sweet, sourness and the grassy, fruity note of green mangoes.
Dried Pearl Guava
Sinan
I was so surprised by how fragrant they were. I definitely plan on buying more!
Dried Golden Diamond Pineapple
Han Kim
Bursts of flavor in these delicacies!
Dried Irwin Mango
Alicia
My family loves these dried mangoes - they're soft, chewy, really sweet, and full of pure mango flavor.
Read our Monthly Newsletter
More from the Yun Hai House Brand